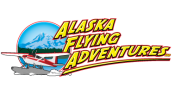 Listed below are the different rates for all of the services we provide.
If you have discussed your balance due with one of our staff members, please insert the agreed upon amount into the payment field.
*Please note: reservations are not confirmed until a non-refundable 50% security deposit has been received.
Deposit: $1,222.00
Final Payment: $1,222.00
Total Package: $2,444.00
Hourly Rate – $690/hr Cash Payment (*Excludes CC fees)
Hourly Rate – $720.00/hr Card Payment
1-Hour Flight Deposit: $360.00
1-Hour Flight Final Payment: $360.00
Total: $720.00
Hourly Rate – $425/hr Cash Payment (*Excludes CC fees)
Hourly Rate – $450.00/hr Card Payment
1-Hour Flight Deposit: $225.00
1-Hour Flight Final Payment: $225.00
Total: $450.00
Hourly Rate- $625.00/hr
1-Hour Tour Deposit: $312.50
1-Hour Tour Final Payment: $312.50
Total: $625.00
1.5-Hour Tour Deposit: $468.75
1.5 Hour Tour Final Payment: $468.75
Total: $937.50
2-Hour Tour Deposit: $625.00 
2-Hour Tour Final Payment: $625.00
Total: $1,250.00
2 passengers: $2,070.00 per passenger
3 passengers: $1,380.00 per passengers