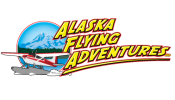 Please use this form to submit your payment to Alaska Flying Adventures, LLC. We highly encourage you to call our team to discuss availability and receive verbal confirmation before submitting payment! We can be reached at 907-202-6402.
Alaska Flying Adventures looks forward to adventuring with you soon!
If you have any questions regarding your payment due, please contact us at 907-202-6402 or via email at .
If you have discussed your balance due with one of our staff members, please insert the agreed upon amount into the payment field.
*Please note: reservations are not confirmed until a non-refundable 50% security deposit has been received.
Floatplane Rating A.S.E.S. Certificate
Deposit: $1,175.00
Final Payment: $1,175.00
Total Package: $2,350.00
Checkride Examiner Fee Not Included: Additional $800 payable in cash only