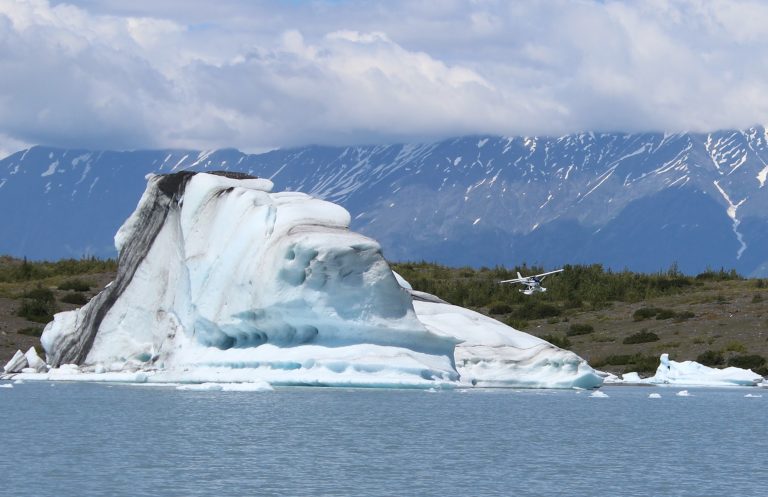 What better way to experience the grandeur of Alaska by enjoying a scenic glacier tour of the Knik and Colony Glaciers. Enjoy breathtaking views of the Matanuska Valley, Talkeenta Hills and even some moose sightings all on your way to the ice fields. For those requesting glacier tours, we do recommend flights of at least 1.5 hours, as this will provide you and your guests with the appropriate amount of time to experience the glaciers. 
Wildlife in Alaska is plentiful. It is magical to see the moose, bald eagles, caribou, wolves, beavers and salmon all speckled throughout the landscape. However, the real magic is when you see the brown bears hunting. If your Alaskan bucket list includes brown bear sightings, come join us for an experience of a lifetime! Enjoy a floatplane ride down to Brooks Falls, located in Katmai National Park and Preserve, where you will see magestic brown bears fishing for salmon. 
Take a flight to the unrivaled Denali National Park where you will see the highest mountain in North America. Standing at 20,310 feet tall, it is guaranteed to take your breath away. Located 95 miles to the Northwest of our Visnaw Lake Seaplane Base, the flight will consist of glacial ice fields, stunning backcountry lakes, moose sightings and endless breathtaking views of Alaska's rugged  wilderness. 
Temperatures range from 55 to 80 degrees Fahrenheit, so dressing in layers is very important. Items you may want to pack along include: a light sweater, rain jacket, sunscreen, bugspray, good sturdy shoes, a hat, water bottle and of course, a camera! Our Cessna 185 Skywagon does have a good heater and cool air ventilation system to ensure you are comfortable during your flight.